Welcome to Forever Soulmate!
We are stud dog owners in the LCD e.V., member of the LCD e.V. & DRC e.V..
We would like to invite you to get a first impression of us and our Labradors. Browse through the different information about our males and the Labrador in general. If you are interested or have any questions, please feel free to contact us.
We are pleased about your message.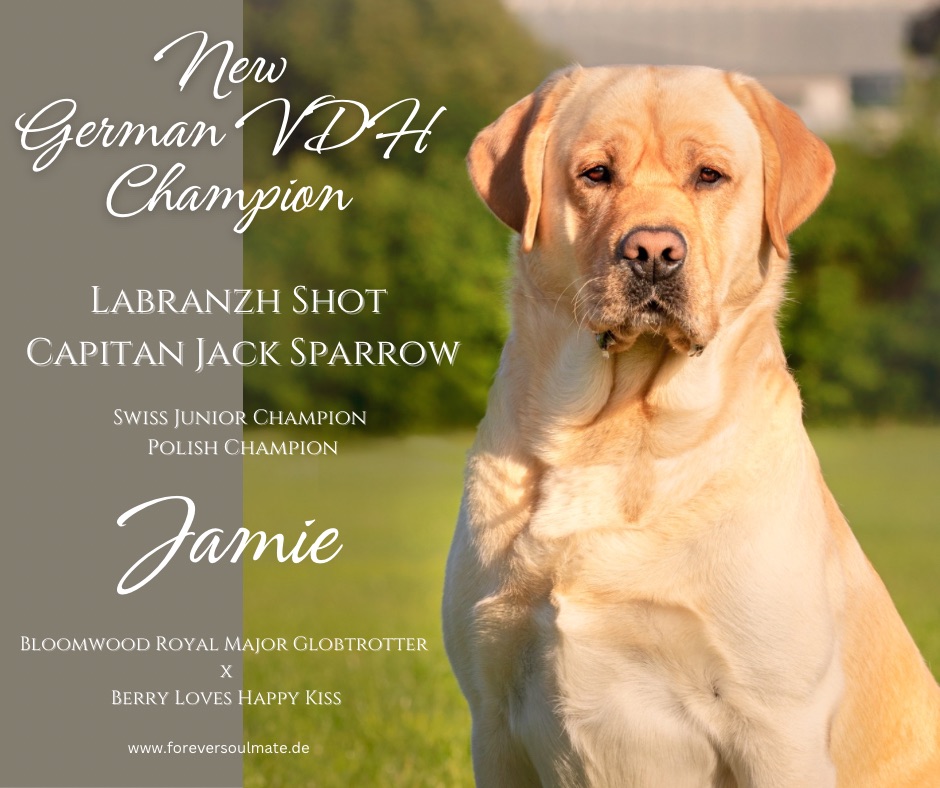 Update 18.07.2023 - News