"We", that is my husband Norbert and me, Anja. Since 2004 we are absolute Labrador lovers. Since 2010, we have been living in the small suburb of Friedingen in the town of Singen (Hohentwiel) in the beautiful Hegau region, a 10-minute drive from Lake Constance.
Shortly after my 19th birthday, Kinley, a black Labrador male from LCD breeding, moved in with us in December 2004. Kinley was special and once you got to know his stubbornness, he was a real soul dog.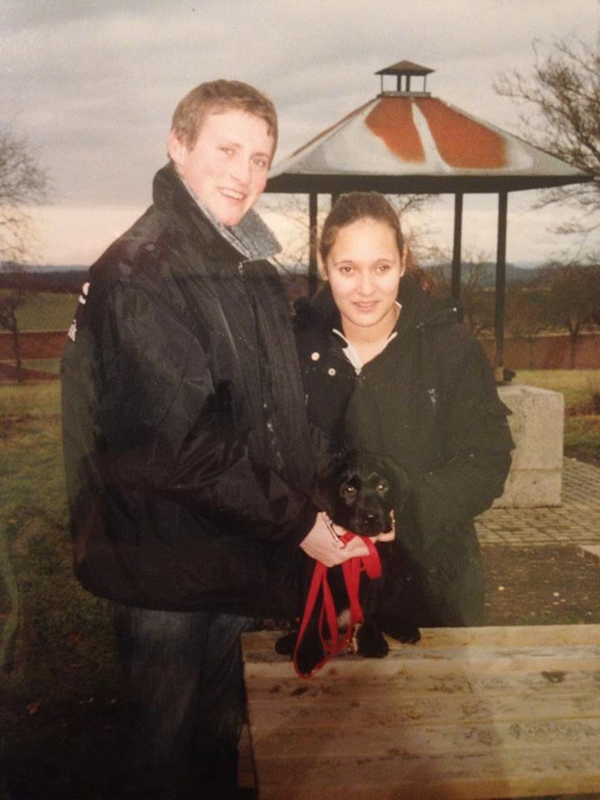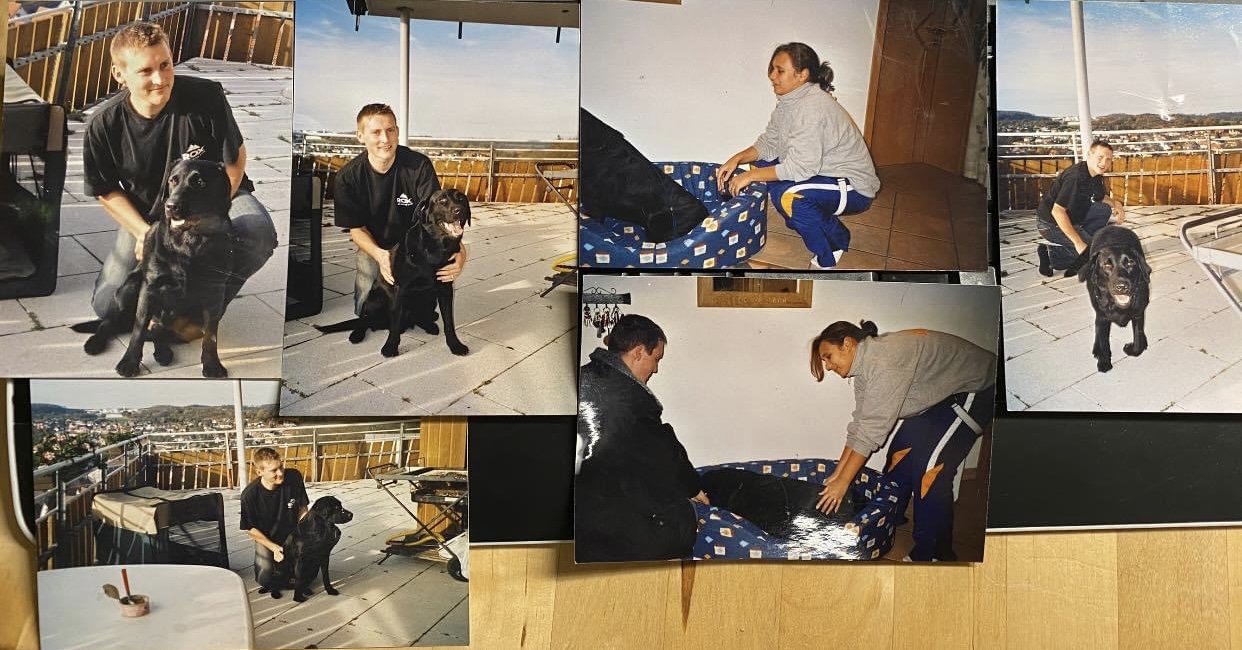 In 2008 the second black Labrador male moved in (from the same LCD kennel as Kinley), Mac, at that time my absolute dream dog. With him we went to shows and I found a lot of joy in showing. With both of them we could visit some dummy seminars, trainings and ring trainings.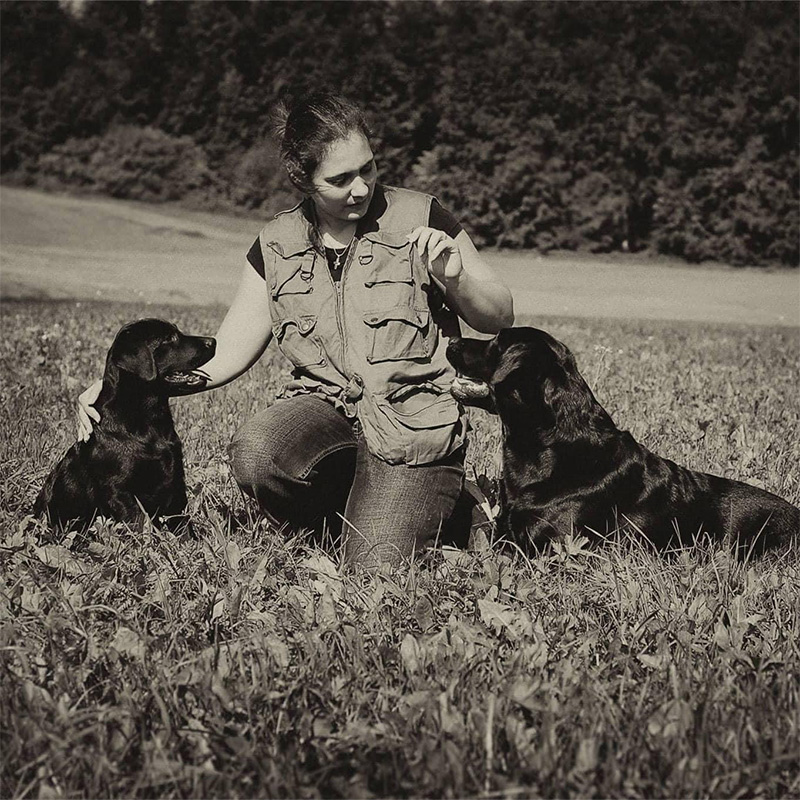 Kinley sadly passed away far too early from cancer in August 2016.
When Mac passed away in December 2020 at the age of 13 1/2, he left an unbelievably large and deep gap not only for us adults, but also for our sons. So, with the help of long-time breeder friends, I put out feelers internationally. That's how I met Anzhelika Keropyan (Kennel Labranzh Shot FCI) from the Ukraine. In February 2021 the time had finally come and Jamie moved in with us. It was nice to see how many contacts from the past we could meet again and revive the contact.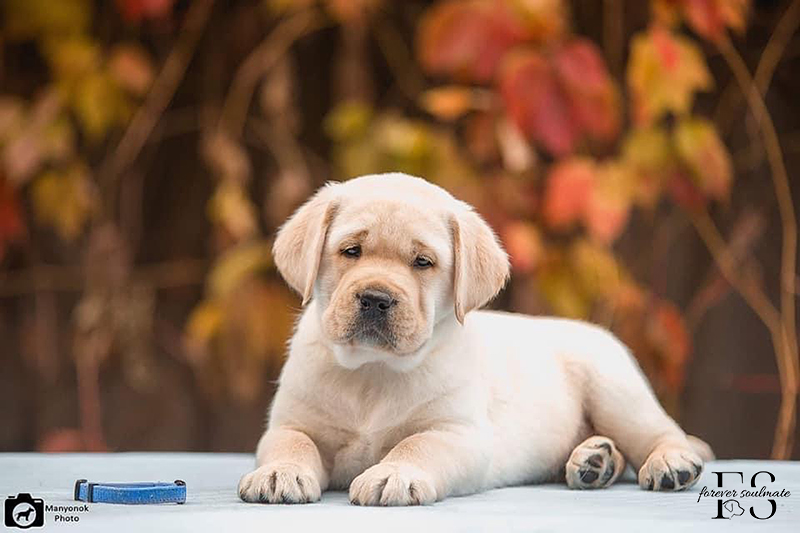 We are active in the German Retriever Club e.V. Schwarzwald-Bodensee district group and have already been able to take part in a few courses here with Jamie.
A big dream has come true with Jamie. He has developed wonderfully, all health results are excellent and he can also be seen in the show world. So we are very happy that Jamie has been approved for breeding in the Labrador Club Deutschland e.V..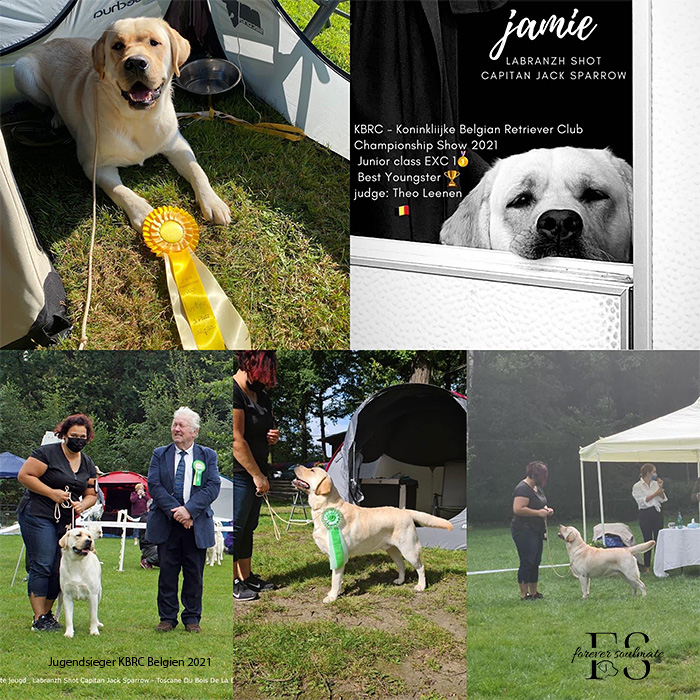 We are members of the Labrador Club Deutschland e.V. as well as the Deutscher Retriever Club e.V. / VDH/FCI.